A Website for a Good Cause
Our team designed the new GPI website with simplicity in mind. Since budget and ongoing maintenance were concerns, we used a minimum of third-party plugins and streamlined the admin experience. Other features include customized integration with a pet finder toolset, an event widget, tools to promote or spotlight content, and a memorial section using a custom post type.
Supportive and Responsive
"For our Construction Viz product, we needed a fresh marketing approach for brand awareness that differed but was still relatable to our services website. Digital Agility Media stepped up to the challenge and not only designed our brochures, trade show banners, website, and newsletters, they have also helped us build a marketplace where we can sell our applications. We let them "run with it," and we are incredibly fortunate to have worked with such a creative team."
Moira Corrigan
Executive Director, Greyhound Pets, inc.

Rainbow Bridge Memorial
GPI maintains a section on their website called the Rainbow Bridge as a memorial to dogs that have passed away. The section allows individuals who have lost a pet to post a short or extended memorial to their departed animal friend while also helping support GPI's ongoing mission. We built the Rainbow Bridge as a custom post type per GPI's specifications, providing a simple UI for upkeep.
Logo Redesign
GPI previously had a few logo variants that had evolved in a piecemeal fashion. The website called for rethinking the logo to firm up the organization's identity. Our designer took GPI's beautiful hand-drawn artwork and turned it into a seal-style symbol to emphasize the organization's long history serving its mission in the Pacific Northwest.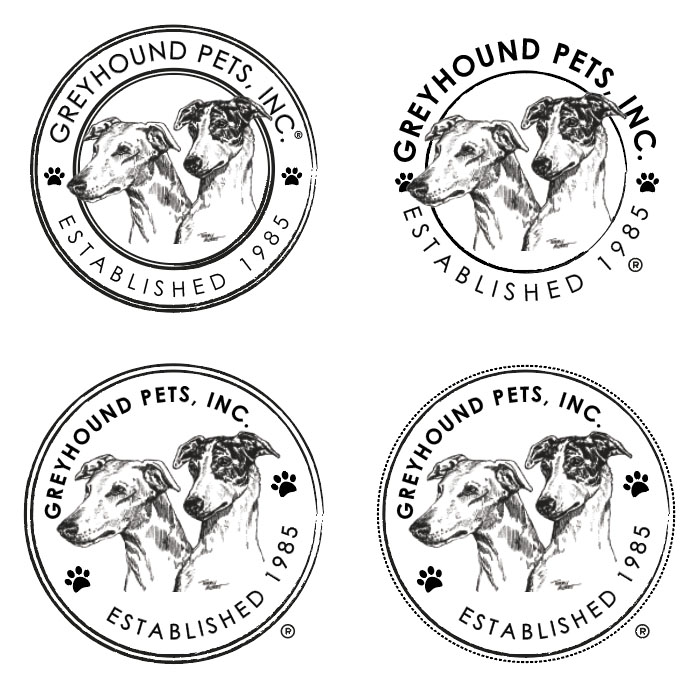 Events Calendar
An essential requirement for the GPI team was an effective way to tell their community of volunteers, donors, and adopters about upcoming events. The new site features an event calendar widget and page.